Free and Easy Full Budgeting Software by BudgetPulse.
Because BudgetPulse is so easy to use, everyone now has access to complete budgeting tools to keep track of their finances at all times.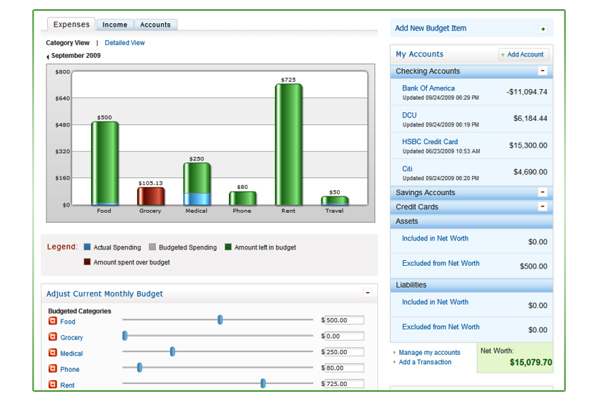 Track income and expenses - a complete personal budgeting tool
Track income and plan for expenses using easy categories to tag each item. Budget multiple accounts to monitor your spending habits and begin to set spending limits and savings goals.
Personal Finance Planning round the clock, anywhere
The BudgetPulse Dashboard displays your overall monthly budget status anytime, anywhere you have an Internet connection. Change your budget anytime, even start and stop a budget item, with a single click.